Before purchasing this product, you need to confirm that your age and the age of the recipient is 18+

Choose the gift voucher with which you want to please the recipient. We will pack it to a gift set free of charge.
You can choose one of four types.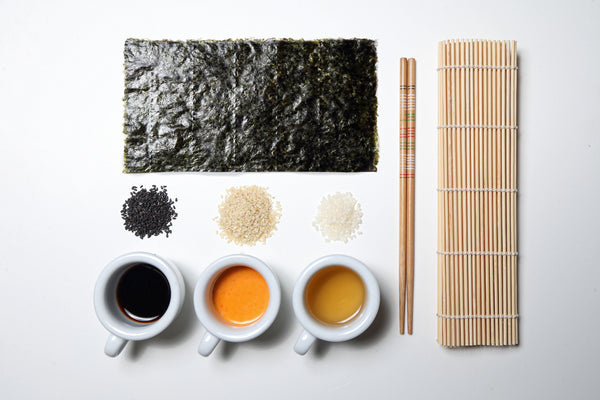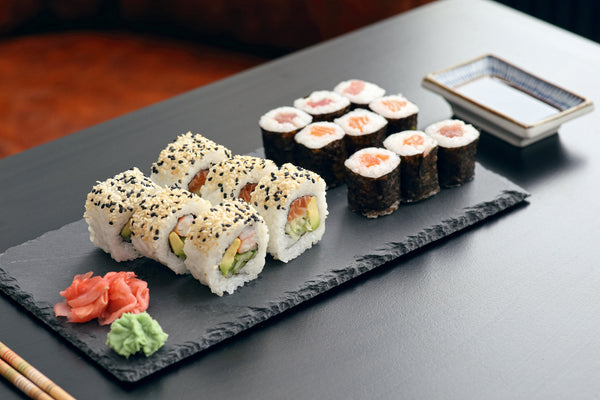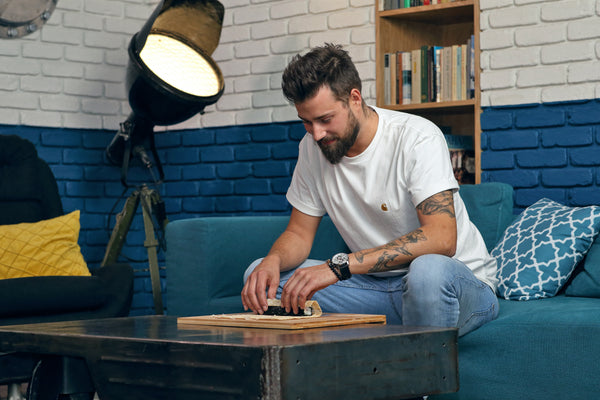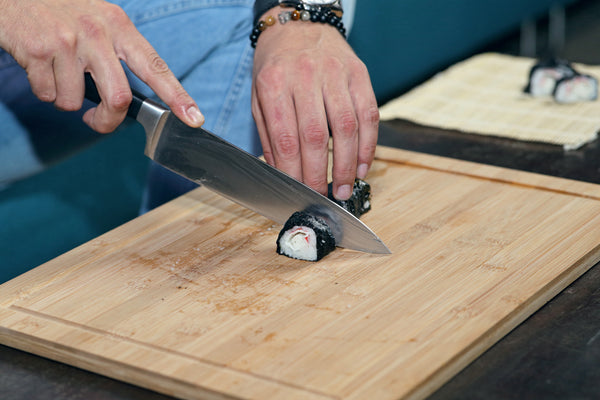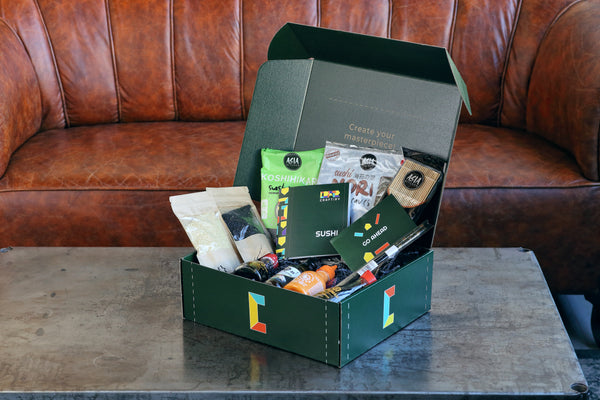 If it's wrapped, it must be sushi!

How else to eat a maxi set of sushi than together?
Do you want to immerse yourself in the secrets of Asian cuisine and make homemade sushi that is indistinguishable from sushi made by master chefs? Then you need our maxi sushi-making kit that will guide you step by step. Besides the ingredients, inside the Craftiry there is also a clear instruction guide with a recipe for brilliant sushi.
The sushi-making kit is also a gift for lovers of Asian cuisine who are not afraid to try new things. The gift kit will delight gourmets for their birthdays, Christmas or just because. And who knows - maybe they'll thank you with an invitation to a homemade sushi party.
Duration:
Contents of the sushi gift set:
Nori seaweed 2×

sushi rice 1 kg

rice vinegar

white sesame seeds

black sesame

soy sauce

sushi mayo

mat

chopsticks

delicious recipe for homemade sushi

Instructions in English
What you will need (not included in the package):
rice cooker/pot

plastic wrap

sushi fillers (salmon, crab sticks, cucumber, avocado, etc.)
You can find detailed information about the composition and allergens here.
Dárky co jsou out side the box
Proč je Craftiry super dárek?
Originální dárek
90% našich zákazníků hlásí, že obdarovaný byl nadšený dárkem
Podporující creativitu a zručnost
S Craftiry se obdarovaný naučí novým věcem a bude ho to bavit
Všechno v jednom boxu
Všechny potřebné věci nachystáme do jednoho boxu
30 dní na vrácení
Netrefíte se? Nevadí. Box nám můžete do 30 dní vrátit
The joy of a job well done
Not the perfect fit? We have 30 day return policy
We've been bringing you joy for 17 years now
Discount on every purchase
Close (esc)
Popup
Use this popup to embed a mailing list sign up form. Alternatively use it as a simple call to action with a link to a product or a page.
Age verification
By clicking enter you are verifying that you are old enough to consume alcohol.